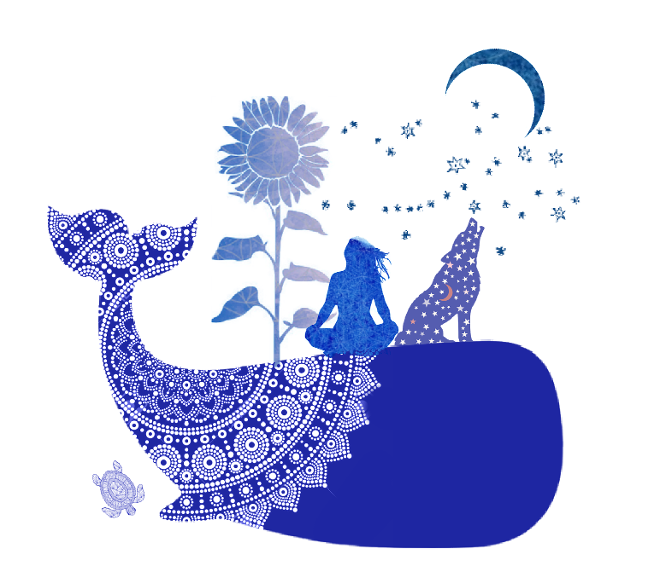 APRIL 1ST - 5TH 2021
WANAKA . AOTEAROA . NZ


SEPTEMBER 23RD - 27TH 2021
WANAKA . AOTEAROA . NZ

FACILITATED BY TANETTE HICKEY & LEE KELLY

Subscribe To Receive The Newest Information Regarding Upcoming Well-Being Retreats, Programmes & Workshops

Imagine taking the opportunity and time to access a deeper level of well-being and possibility within yourself.
Imagine being offered space, guidance and support to return back to the true nature of your `Self' & to replenish and tap into your deep insight and wisdom.
Imagine exploring and expanding into your unique possibilities that you hold deep within and stepping with clarity & direction into the next season
If any of these imaginings resonate with you scroll down for further information as this Retreat may be what you are seeking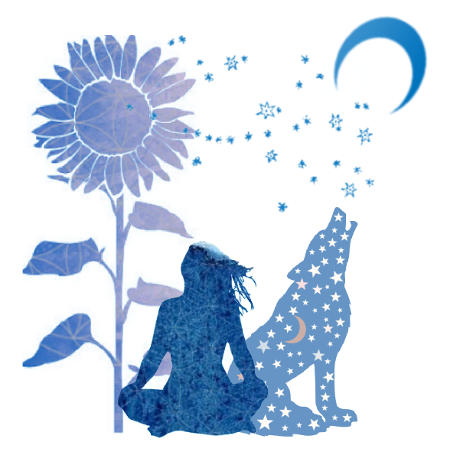 On Retreat you will be offered
Consistent Meditation Processes and Techniques Throughout The Retreat
Pathways To Still the Busy Mind Giving You Space & Time To Fall Into Your Natural State Of Well-being
Visualisation & Meditation Processes To Support Your Intuitive Insights To Rise
Small Natural Rituals To Invite Into Your Everyday Life
Time With The Retreat Group Allowing For Insight, Connection & Wisdom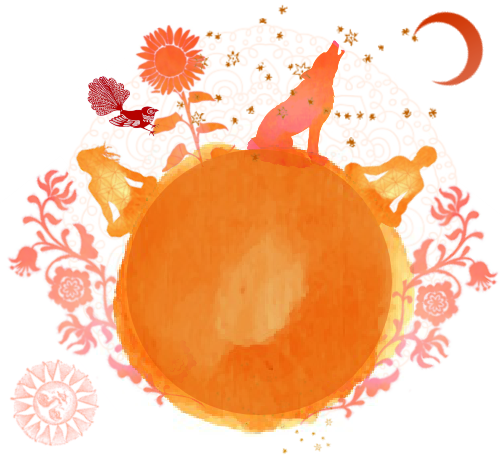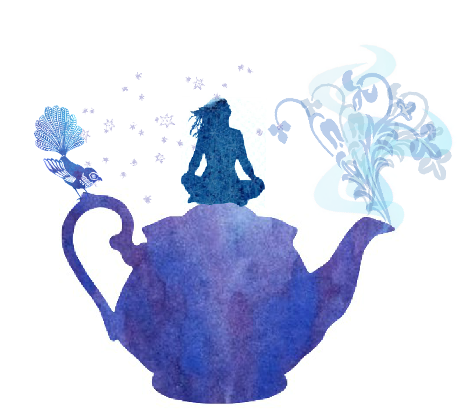 To Ignite Potent Possibilities You Will Be Offered...

Processes To Connect With Your Intuition & Your Inner Well-being accessing Clarity, Insight & Direction
Processes To Enable Change To Occur
Personal &/or Professional Possibilities To Be Given Form and Attention
Time & Resources To Map Your Insights & Ideas
Opportunities To Enjoy, Share & Celebrate

As food is a vital building block for our Well-being it is our pleasure to be able to offer you Delicious, Nutritious & Satisfying daily meals while on Retreat. The Retreat menu is designed and created onsite by a dedicated food creator.
All meals are vegetarian with special dietary requirements also catered for. As much as possible the food is sourced locally from small Wanaka vegetable farms & markets.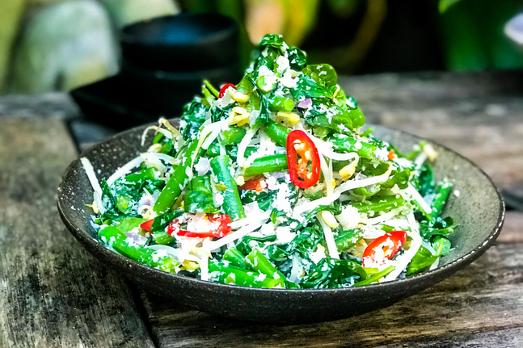 Yoga, Walks & Movement Meditation
Yoga is offered every morning as an optional session. No previous experience is required and the yoga teacher will cater for all levels of experience. If you choose not to do the class you are welcome to take a walk, jog or just relax in the amazing surrounding environment.
Movement Meditation is also offered as one of the sessions and is often a `Retreat Highlight` for participants.

2021 DELIBERATE & DIVINE DESIGN MAP
A VIP 1 DAY WELL-BEING & POSSIBILITIES PROGRAMME
ALCHEMY
A 6 WEEK WELL-BEING & POSSIBILITIES PROGRAMME
QUEST
A 6 MONTH WELL-BEING & POSSIBILITIES PROGRAMME

Please Note that except for the Arrival & Finish times
the schedule below is an indication only and may be subject to change
Please also be aware that you do not have to attend all sessions.
It is up to your own discretion as to how much energy you have and if you need to take rest or have time out you are welcome to.
Schedule
THURS 1ST APRIL
ARRIVAL 4-6 pm
RETREAT BEGINS
Dinner 6-7pm
Evening Session: 7pm...
Schedule

DAY 1
FRI 2ND APRIL
Yoga/Walk:
7 - 8am
Breakfast:
8 - 9am
Morning Session:
9.30 to 12.30
( with breaks)
Lunch: 12.30 - 2pm
Afternoon Session: 2 - 4.30pm
Break: 4.30 - 6pm
Dinner: 6 - 7pm
Evening Session: 7pm......
Schedule

DAY 2
SAT 3RD APRIL
Yoga/Walk:
7 - 8am
Breakfast:
8 - 9am
Morning Session:
9.30 to 12.30
( with breaks)
Lunch: 12.30 - 2pm
Afternoon Session: 2 - 4.30pm
Break: 4.30 - 6pm
Dinner: 6 - 7pm
Evening Session: 7pm......
Schedule

DAY 3
SUN 4TH APRIL
Yoga/Walk:
7 - 8am
Breakfast:
8 - 9am
Morning Session:
9.30 to 12.30
( with breaks)
Lunch: 12.30 - 2pm
Afternoon Session: 2 - 4.30pm
Break: 4.30 - 6pm
Dinner: 6 - 7pm
Evening Session: 7pm.....
Schedule

DAY 4
MON 5TH APRIL
Morning Session 9.30 - 12.30 ( with breaks)

WANAKA
AOTEAROA . NEW ZEALAND
Welcome to a magical part of the world that
invites you to take time to allow crystal blue lakes & majestic mountains to awaken your spirit & remind you who you are here to be.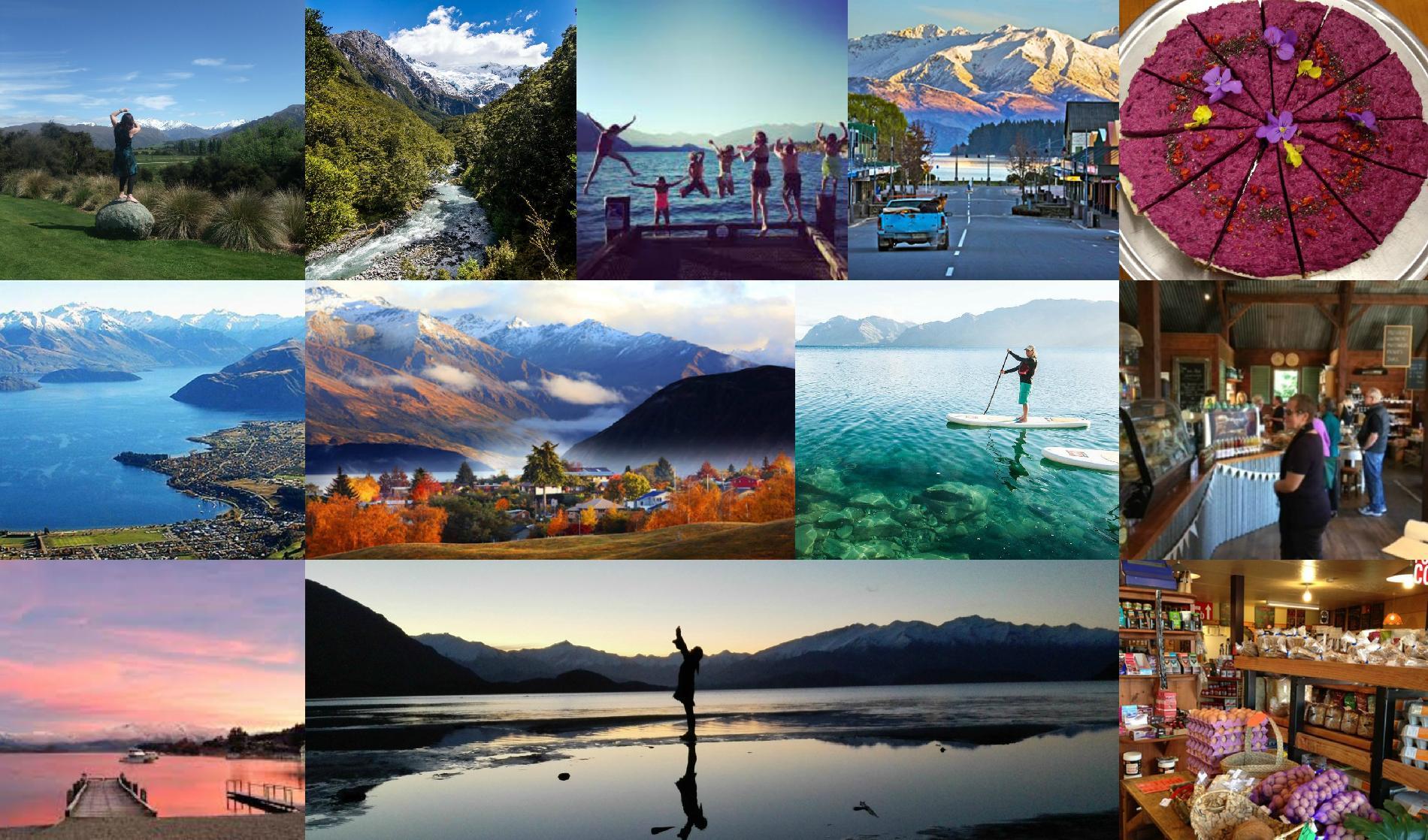 LOOKOUT LODGE
285 Maungawera Road, Wanaka 9192
We are excited to be able to offer you the Lookout lodge for our upcoming Retreats
The Lookout Lodge is an iconic Lodge up the Maungawera Valley about a 15 minute drive from Wanaka.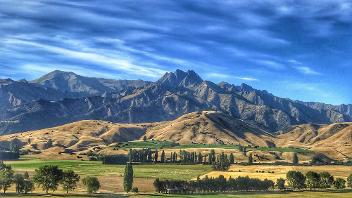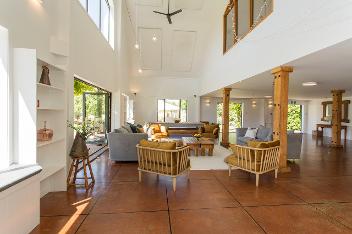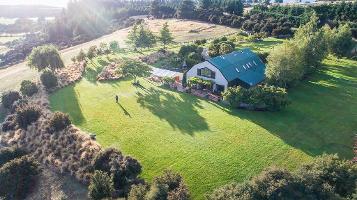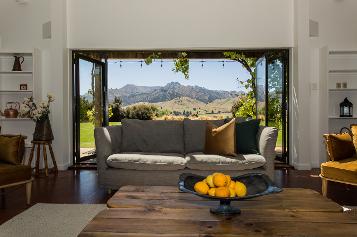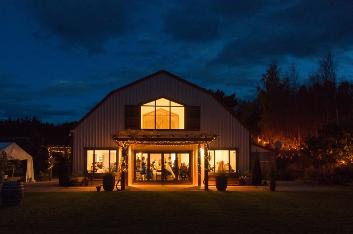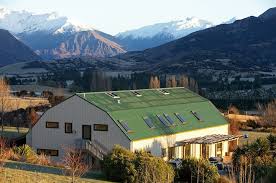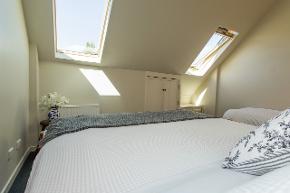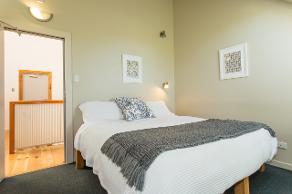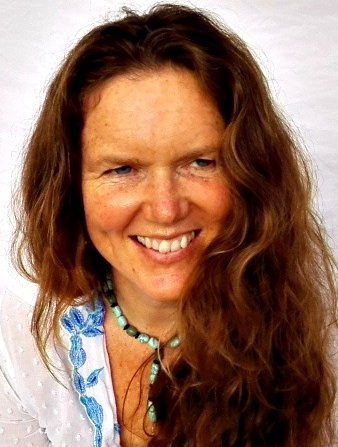 TANETTE HICKEY
(Degree Parks and Recreation Management; Diploma of Life Coaching; Diploma of Counselling)
Hello my name is Tanette and I am one of the Facilitators within the 2021 Well-Being & Possibilities 4 Day Retreat.
I am feeling a deep sense of anticipation for this upcoming Retreat knowing that an amazing group of Seekers, Creators & Contributors will come together to share time, wisdom, expansion & connection.
2021 feels like a year where we have the opportunity to step forward and step up to what our own spirit, values, con
sciousness & joy is calling us to offer.
I am honoured to share
an array of empowering tools and techniques that I have gathered, used and learnt from over time, which have supported myself and others to heal & create enhanced well-being and a life of full of adventure and expansion.
I look forward to supporting & Co-creating with you all & taking a deep dive into Well-being & Possibility
Abundant Wishes Tanette & look forward to spending time with you soon.
For more information about myself and what has inspired my life and my
offerings
please Click Here
(Bachelors in Education, History @ University of Canterbury)
Lee Kelly brings to the Retreat an abundant offering of life experiences, education, qualifications, wisdom & Joy. Lee and Tanette have co-facilitated many retreats together over the last 11 years throughout New Zealand supporting a vast array of Retreat Participants to cultivate and develop their Inner Well-being dreams & desires.
Lee is based in Wanaka and facilitates two businesses. The first offers Communications Training throughout New Zealand & the second offers Therapeutic Massage within the Wanaka area.
Lee brings to the Retreat an abundance of wisdom & knowledge gathered from her full life and unique experiences which include; being mother to 6 grown children & now 6 grandchildren!; traveling to many corners of the globe for work and play; supporting hundreds of people to expand into their dreams and possibilities; & being committed to living her own full and abundant life.
Lee`s Skills & experience include
Leadership, Event Planning, Group Leadership, Advanced Toastmaster, Team Building, Group Facilitation, Retreat Leader, Marketing, Public Speaking, Life Coaching, Strategy, Psychodrama

"It is so easy to do nothing to make changes in your life and when you are in it, you can`t always see how. By coming to do this retreat and learning new tools and sharing with others i can make some changes towards a new `me' vision. If you do what you always did you get what you always got." Retreat Guest
"If you are overwhelmed, too busy, too tired, too stressed, this retreat is for you!! Blessings on the practical and abundant tools offered by the team! A great way to reaffirm your path!" Retreat Guest
"Something I particularly loved was just the group of women and conversations we had during sessions and in lunch times & breaks..... something I really needed- so thank you for letting things go there" Thank you , thank you thank you!!! "At Last ... I made it to one of these retreats! It was all that I expected and more. So empowering and restorative. I am taking specific tools to travel my journey with, I know it will make a difference to how I live my life" Retreat Guest
"A great way to make your soul sing. Tune into your wisdom and live your life, love fully." Retreat Guest
"Take the opportunity to do one of Tanette`s Retreats if you have the chance. It was wonderful and very special. I was able to gain clarity and focus on where i am going and how to get there."
Retreat Guest
"If you want to really connect with yourself, and find the passion again that makes you feel life is going where you want it to go. Take the time- you are important-get your `juice back'- Go on retreat. Nothing to lose EVERYTHING to gain." Retreat Guest
"Awesome adventure in knowing yourself and drawing a path to realising your dreams." Retreat Guest
"A really amazing experience, very real and down to earth but very inspirational with achievable steps to put into my life to help me get back onto the right journey" "At Last ... I made it to one of these retreats! It was all that I expected and more. So empowering and restorative. I am taking specific tools to travel my journey with, I know it will make a difference to how I live my life." Retreat Guest
"I would recommend a Retreat for any woman who wants to become more real, more connected to her inner being and sacred self." Retreat Guest
" I am so grateful for this retreat. It has helped me nourish my mind, body and soul. A much needed break from the whirlwind I was living. An opportunity to centre, reconnect and re-access my life on all levels. I am leaving with a clear vision and renewed strength and confidence. Thank you so much for your authenticity, wisdom, and knowledge. I look forward to meeting again and again and again." Retreat Guest
"An important work for women & sisterhood. A place and space for nourishment and clarity with hearts open and love shared." Retreat Guest
" Mind is quiet, soul feels light, heart is bursting. Feeling fully recharged and inspired" Retreat Guest

APRIL 1ST - 5TH 2021
WANAKA . AOTEAROA . NZ

SEPTEMBER 23RD - 27TH 2021
WANAKA . AOTEAROA . NZ

4 night stay at the stunning Lookout Lodge Wanaka

4 breakfasts, 4 lunches, 4 dinners

Daily yoga and meditation

Expansive facilitated sessions with qualified & experienced Well-being Facilitators
Bonus
A Before or After Retreat Complimentary Personal Online `Clarity Session' with Tanette ($150 value)
FULL INVESTMENT
$2497
EARLY BIRD
$1997
SAVE $500
BRING A FRIEND
$1897
SAVE $600
Payment Plan Available
Limited Spaces Available


Tiny Temple
RETREATS
Is Tanette`s Personal Well-being Retreat Platform. Over the last 12 years Tanette has supported hundreds of women and some men from different parts of the world to enhance their personal Well-being & Possibilities. She has co-created retreats with other amazing facilitators on platforms including, Red Retreats, Retreats For The Soul & SHINE Retreats
Past Retreats Include
2017 /2020 Personally Designed Programmes & Retreats For Individuals & Businesses
2016

'The Art of Creating A Life You Love ' 4 day

Workshop/Retreat.

Retreats For The Soul.

Wanaka. Aotearoa ~ NZ
2015 'The Art of Creating A Life You Love ' 3 day

Workshop/Retreat.

Retreats For The Soul.

Wanaka. Aotearoa ~ NZ
2015 `Create Your Life' Workshop/Retreat.

Retreats For The Soul.

Wanaka. Aotearoa ~ NZ
2014 `Spring Women`s Well-being Retreat'.

Retreats For The Soul.

Waihōanga Centre for Well-being.

Wellington.

Aotearoa ~ NZ
2014 `Mindfulness Meditation Retreat'.

Retreats For The Soul.

Waihōanga Centre for Well-being.

Wellington. Aotearoa ~ NZ
2013 `Spring Women`s Well-being Retreat'.

Retreats For The Soul.

Waihōanga Centre for Well-being.

Wellington. Aotearoa ~ NZ
2013 `Nature, Nurture, Nutrition' Retreat.

Retreats For The Soul.

Waihōanga Centre for Well-being.

Wellington. Aotearoa ~ NZ
2013 `TRIBE Teenage Creative Workshops.

Newtown. Wellington.

Aotearoa ~ NZ
2013 `Autumn Women`s Wellbeing Retreat'.

Red Retreats.

Riverslea Retreat Centre.

Wellington. Aotearoa ~ NZ
2012 `Spring Women`s Well-being Retreat'.

Red Retreats.

Riverslea Retreat Centre.

Wellington. Aotearoa ~ NZ
2010 `Women`s Well-being Retreat'.

Red Retreats. Lookout Lodge .

Wanaka. Aotearoa ~ NZ
2009 `Women`s Well-being Retreat'.

Red Retreats. Lookout Lodge.

Wanaka. Aotearoa ~ NZ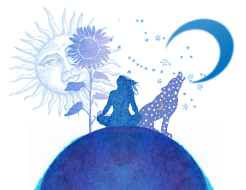 We Look Forward To Seeing you On Retreat Soon