Weekly
MEDITATION & WELL-BEING
CIRCLE

(For Women & Men)
Monday Evenings 7.30 -9.15 pm (summer time) 7pm to 8.45pm ( colder months)
A CIRCLE FOR WOMEN COMMITTED TO DEEPER INNER WELL-BEING & CONTINUING PERSONAL DEVELOPMENT.
(Currently in its 4th year of fantasticness)
The Intention of the WILD FLOWER CIRCLE is to further nourish and develop a mindfulness and meditation practice within your life while also being offered creative tools for Self Development
Prerequisites
for the

WILD FLOWER CIRCLE
You have completed one of the following: a Tiny Temple SEED Class, A Personal Well-being Programme or a Women`s Well-being Retreat with Tanette.
(Or) you have an already established INNER practice or awareness learnt elsewhere which you are currently nourishing
Are on a journey of personal transformation & well-being and are wanting to explore other tools that support your well-being
*Please note this is a non-religious meditation & all religious and non religious orientations are welcome
This WILD FLOWER CIRCLE is for you if you are wanting to:
Experience & Enjoy guided Meditation, Mindfulness & Visualisation
Wanting to continue to learn both theoretical and practical applications of Meditation, Mindfulness & Visualisation
Delve into personal development techniques for your ongoing growth and expansion
Are interested to discover personal development tools such as, Journalling, Changing limiting beliefs, Archetypes, etc
Would like the support and joy of a like minded group of people
Benefits include:
Reduced stress &/or anxiety

Enhanced peace of mind



Increased levels of overall Well-being
New ways of perceiving yourself and the world
2019 Wild Flower Circle Dates
Monday Evenings 7-9 pm : 5 & 6 week blocks
Circle 1.
Mondays 4th Feb - 4th March -
: 5 weeks Summer $100
Circle 2.
Mondays 11th March - 15th April : 6 weeks Autumn $120
Circle 3.
Mondays 29th April - 3th June : 6 weeks Autumn/Winter
$120
2 Months Off To Hibernate Over Winter

Circle 4.
Mondays 5th August - 2nd Sept
: 5 weeks Winter/Spring
$100
Circle 5.
Mondays
16th Sept - 21st October: 6 weeks Spring
$120
Circle 6.
Mondays 4th Nov - 9th Dec : 6 weeks Spring/Summer
$120

TANETTE HICKEY
Hi, I`m Tanette and the Facilitator of The Tiny Temple Well-being Classes, Circles & Workshops.
It is with my utmost joy that I am able to offer these
various
platforms to encourage and support you towards `Creating A Life You Love" whatever that looks like for you. I have been offering various platforms for personal development over the last ten years in many shapes and forms and am continually amazed & delighted at the 'Magic and Jewels' that are created in peoples lives when a group comes together.
For more information about me including past Retreats, Qualifications, Professional Experience etc
please
click here
and I look forward to meeting with you soon x Tanette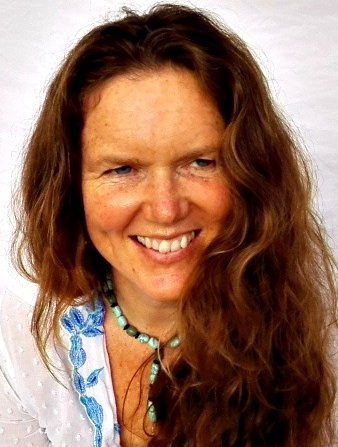 Payment To be made in full upon Registration via Internet Banking
Group Numbers
The Minimum number per group are 6 people . If we don`t get these numbers the group will be postponed until the next course. If you have already paid and registered you will be given the opportunity for a full refund or to go on the list for the next course
Group Numbers are limited to approx. 12 people. If the course is full and you have registered and paid you will be added onto a waiting list in case of a cancellation or put on the top of the list for the next course, or fully refunded.
Payment
Payment can be made by Internet
Banking
Bank Details:
Tanette Hickey
02-0576-0052444-000
I would be grateful if the full payment can be made upon registration. If however that is not financially possible for you at this time there is the opportunity, if needed to set up a payment plan weekly, if you would like to request this please indicate on the form below and you will be emailed through details. Please understand that once you register, the full amount needs to be paid regardless of if you turn up to each class or not.

Scholarship
If you do not currently have the funds to attend one of these Offerings but would really like to be a part of one, The Tiny Temple For Well-being has a Scholarship programme running, currently offering one free scholarship per class.
If you are feeling `super abundant` and would like to sponsor another person to partake in a six week Course please indicate in the registration form below and..... Many Thanks on behalf of another !!

Venue:

The Tiny Temple for Well-being,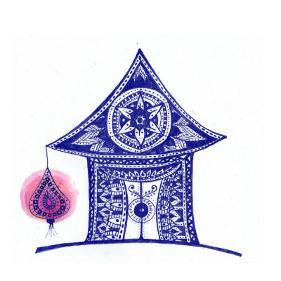 Registration Form

TO REGISTER FOR ANY OF THE ABOVE COURSES PLEASE FILL OUT THE FORM BELOW
AND SUBMIT