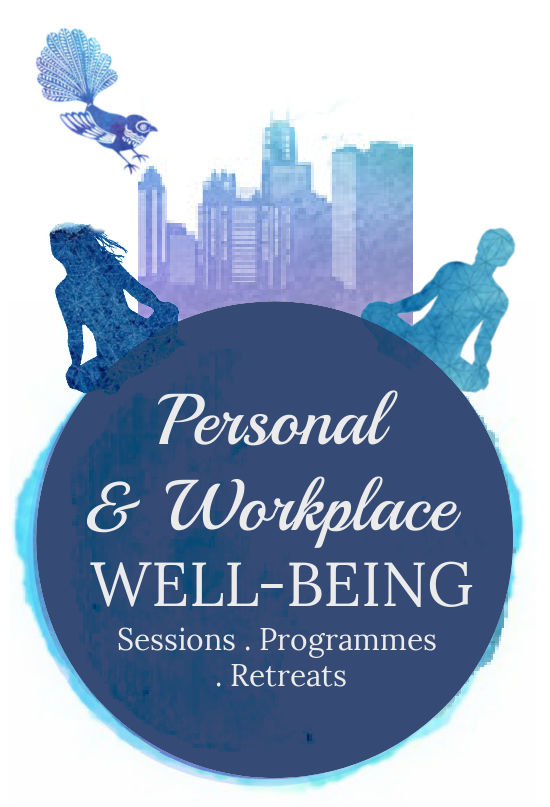 Personal & Workplace Well-Being
This Offering is for Business Owners, Managers, Organisational Leaders
who are wanting to support their employees, team members, colleagues to enhance & nourish their Personal & Professional Well-Being.
This is offered in the form of
A 90 Minute Personal & Workplace Well-Being Session
A Personal & Workplace Well-Being Programme of 3 sessions
A Personally Designed Retreat For Your Business
or Incorporating Well-Being Sessions Within an Already Established Retreat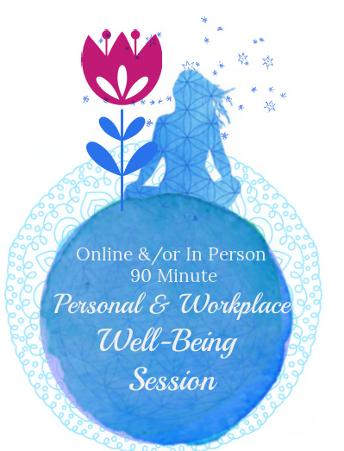 These sessions have the intention of supporting your Workplace or Organisational Team to have the opportunity to individually attend too and nourish their Personal & Workplace Well-Being.
This 90 minute session would offer a time and space for the individual to identify an area within life or work which is causing stress, anxiety, lack of personal momentum, growth & /or development
Within this session Tanette would offer support, insight, solutions, clarity, guidance & tools to help create the desired change and movement towards increased level of personal Well-being & Possibilities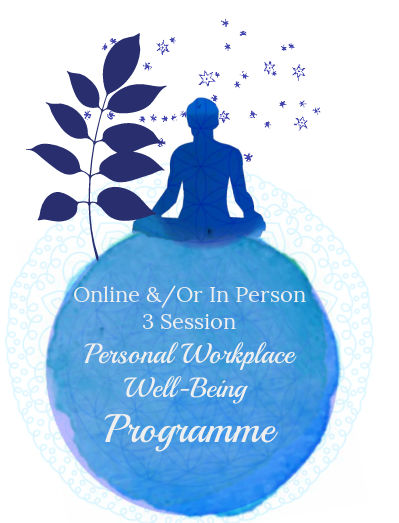 These 3 sessions aim to allow the individual to follow on from the first session with Tanette and undertake a deeper body of work for themselves. These sessions supports the development of solutions, new daily habits, mindset and possibilities with the aim of developing increased daily well-being, joy and satisfaction
"
Tanette was able to extract the essence of what I was seeking to express through my creative venture. From there we were able to find ways together to support these ideas into a reality. At times the path changed a little and there were bumps along the road which were skilfully managed and she kept me going through the challenging bits. It is an ongoing process for me, however, I now have a good springboard from which to launch and with Tanette's help most importantly a clear vision. An added extra bought to the coaching is a wonderful perspective on life and a rich wisdom that I really enjoyed.
"
Client
"A really amazing experience.
Very real and down to earth but very inspirational with achievable steps to help me get back onto the right journey.
" Client
"
As a teacher you are clear & inspiring and also wonderfully directive when necessary - always feels right.
"
Client
"Tanette's worked with me a couple of times and each time she was incredible in helping me relieve stress and emotionally work through all my problems. An awesome listener and a clear guide. Thank you Tanette and 10/10 recommend if you need some guidance in decisions to make in your life."Client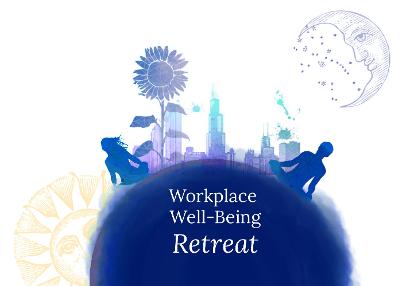 Workplace Well-Being Retreat

Design Your Own Retreat For Your Business or Organisation`s Needs
Who are these Retreats For?
Business, or Organisations who are wanting to incorporate Well-Being sessions into their professional development, business retreat etc.

Business, or Organisations who are wanting to have a

Retreat

organised for them or who are wanting to bring in Well-being sessions into an already existing retreat



This Personally Designed Retreat is for your team if you are wanting to offer:
Time & Techniques to Replenish & Rejuvenate through meditation, mindfulness & visualisation
Simple meditation & mindfulness techniques to help create a higher level of inner- well-being as well as management of stress and overwhelm
Techniques to create a day to day stable, healthy mindset
Time out of the business day to day offering an opportunity to `fill up the groups collective cup of wellbeing, connectedness, fun and cohesiveness'
Benefits include:
Reduced stress &/or anxiety

Enhanced peace of mind



Increased levels of overall Well-being & Joy

Group connectedness
Personal Well-being Sessions With Tanette May Include:
PERSONAL / GROUP WELL-BEING SESSIONS
MEDITATION, MINDFULNESS & VISUALISATION GUIDANCE & TECHNIQUES
MINDSET MANAGEMENT
POSSIBILITY MAPPING
HEALTH & WELL-BEING SELF CARE PLAN
ARCHETYPE GUIDANCE & INSIGHT
Organised Sessions With Other Well-being Practitioners May Include:
YOGA: SAUNA: FACIAL: PEDICURE: PILATES: ACUPUNTURE: AROMOTHERAPY: NUTRITIONAL COACHING
Unorganised Activities Offered in Wanaka To Enjoy
CAFES: RESTURANTS: VINEYARDS: WALKING: READING: MOVIES: RELAXING: SHOPPING; WINE TOUR: STANDUP PADDLE BOARDING: KAYAKING: GUIDED WALKS; HELI SKING: HORSE TREKING
"A really amazing experience, very real and down to earth but very inspirational with achievable steps to put into my life to help me get back onto the right journey" "At Last ... I made it to one of these retreats! It was all that I expected and more. So empowering and restorative. I am taking specific tools to travel my journey with, I know it will make a difference to how I live my life" Retreat Guest

" I am so grateful for this retreat. It has helped me nourish my mind, body and soul. A much needed break from the whirlwind I was living. An opportunity to centre, reconnect and re-access my life on all levels. I am leaving with a clear vision and renewed strength and confidence. Thank you so much for your authenticity, wisdom, and knowledge. I look forward to meeting again and again and again". Retreat guest
"Take the opportunity to do one of Tanette`s Retreats if you have the chance. It was wonderful and very special. I was able to gain clarity and focus on where i am going and how to get there."
Spring Retreat Guest
"It is so easy to do nothing to make changes in your life and when you are in it, you can`t always see how. By coming to do this retreat and learning new tools and sharing with others i can make some changes towards a new `me' vision. If you do what you always did you get what you always got."
Retreat Guest
"If you want to really connect with yourself, and find the passion again that makes you feel life is going where you want it to go. Take the time- you are important-get your `juice back'- Go on retreat. Nothing to lose EVERYTHING to gain."
Retreat Guest
"A really amazing experience, very real and down to earth but very inspirational with achievable steps to put into my life to help me get back onto the right journey" "At Last ... I made it to one of these retreats! It was all that I expected and more. So empowering and restorative. I am taking specific tools to travel my journey with, I know it will make a difference to how I live my life" Retreat Guest
" I am so grateful for this retreat. It has helped me nourish my mind, body and soul. A much needed break from the whirlwind I was living. An opportunity to centre, reconnect and re-access my life on all levels. I am leaving with a clear vision and renewed strength and confidence. Thank you so much for your authenticity, wisdom, and knowledge. I look forward to meeting again and again and again". Retreat guest
"Take the opportunity to do one of Tanette`s Retreats if you have the chance. It was wonderful and very special. I was able to gain clarity and focus on where i am going and how to get there." Spring Retreat Guest
"It is so easy to do nothing to make changes in your life and when you are in it, you can`t always see how. By coming to do this retreat and learning new tools and sharing with others i can make some changes towards a new `me' vision. If you do what you always did you get what you always got." Retreat Guest
"If you want to really connect with yourself, and find the passion again that makes you feel life is going where you want it to go. Take the time- you are important-get your `juice back'- Go on retreat. Nothing to lose EVERYTHING to gain." Retreat Guest
"Awesome adventure in knowing yourself and drawing a path to realising your dreams" Retreat Guest
" Mind is quiet, soul feels light, heart is bursting. Feeling fully recharged and inspired" Past Retreat Guest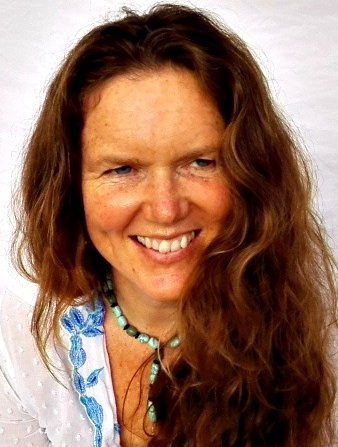 Tanette Hickey

Qualifications: Degree Parks and Recreation Management; Diploma of Life Coaching; Diploma of Counselling;

Hello my name is Tanette and it is my joy & pleasure to be able to have this opportunity to meet with you on Retreat and experience a time of such richness, health & expansion. Running retreats and offering a platform for well-being, transformation, and fun is amongst one of my top passions in life & I find great reward in supporting others to move into their inspiration, dreams & potential. On retreat I am able to share with you an array of powerful tools and techniques that I have gathered, used and learnt from over time, which have supported myself and others to create enhanced well-being and a life of full of adventure and expansion. For more information about myself and what has inspired my life and my offerings please click here