Girls Well-being Club
2013
The Girls Well-being Club
is about . . .
Being creative
(Movement, Art, Craft, Journaling)
Looking after your body

(Yoga, Healthy Food, Good Self-Esteem)
Healthy Communication

(learning to communicate in a group environment)
Meeting new people

HAVING FUN!

It is a place to….
Develop healthy and positive communication skills
Share your individuality and uniqueness

Develop confidence in yourself
Expand your creative abilities and interests
Share food with well-being in mind
Speak, listen, be heard
Create ongoing friendships




How To Join
There are three options for participating in this club:
A 2 day workshop for year 9 & 10 girls
Dates 20th April & 27th April
A 2 day workshop for year 11, 12 & 13
Dates 13th & 14th April
A six week programme For Year 9 & 10 girls
Wednesday 4pm - 6pm . Beginning Feb 20th 2013
Cost

The cost for the girls to attend is free, thanks to the support of
Skylight
Location:
Skylight. 2A Green Street. Newtown
Facilitator

Tanette Hickey
Tanette has previously run a Girls Well-being Class in South Canterbury and is now offering her successful programme through Skylight. Tanette currently has a private counselling practice in Wellington as well as offering therapeutic dance classes and Well-being Retreats. Her qualifications include a: Degree in Parks, Recreation and Tourism Management; Diploma of Counselling and Social Services; Diploma of Life Coaching. Tanette also has experience in Fine Arts, Meditation, Dance, Design and Facilitation.
To Register for the Girls Well-being Club please email
pd@skylight-trust.org.nz
or phone Leona on
04 0800 299 100
For a More in-depth look at what we are offering please continue on......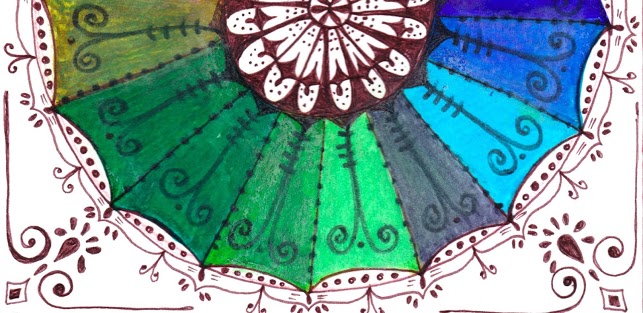 Themes, projects & issues to be covered in the Girls Well-being Club:
Please note that the following outline presenst an array of topics and ideas and depending on time frame, resourses and environmental restrictions not all actvities may be undertaken.
Also it is good to note that this group is a `process group' meaning that it is the process of communication, creating greaterwell-being , participaton, sharing, and incorporating health which is the main focus, not increasing skill levels in dance, music, art etc.

Class Structure
Girls Well-being Club has the aim of:

bringing girls together and giving them the skills to communicate in healthy ways with each other




giving them time to focus upon and share their own individuality and uniqueness




supporting their diverse creative abilities and interests




sharing and eating food together with well-being in mind




giving them the platform to allow them to speak, listen and create
There tends to be a major theme each week which is usually discussed and decided upon the week before. Within each of these activities and sessions are certain structures which are in place to facilitate healthy communication, well-being and creativity. These include.
Beginning the club by meeting in a circle and 'checking in' with the group . This consists of a talking stick or (choosen object) which is passed around the group , allowing each girl to share two things that is going well in their lives and something that they might find challenging. The rest of the group use their skills of listening with interest and attention.

We then decide on the order of activities for the day this normally consists of another circle and sharing ideas.

I have introduced food to be had after the sharing circle, this consists of fresh fruit , and a sweet cake, plus a drink of water.

( Each week one of the girls brings something they have baked and they are the cooking goddess) plus the recipe which we will publish with some of their art into a small cooking book) This is not a definite activity.

Activities are then abound and away we go. We can often have a few circles in this time to discuss the next move.
The last circle is then brought together at finishing time. We do a small piece of calm deep breaths to relax. The girls share one or two things which they are feeling in the present moment, a brief discussion about the following week and the day is finished.

Major themes /Activities
Increasing personal self-esteem:

This will be a topic that will be continually addressed through the running of the club sometimes with specific reference and projects surrounding increasing self-esteem. Other projects will be run to slowly enhance the girls self-esteem and increasing abilities. Some actual projects to enhance self-esteem will be:

Collages of the girls actual forms, which identify various aspects which they enjoy about themselves.




A group project which looks at the girls

anonymously

writing down attributes which they like about the other girls. These are then read out within the group.




Giving the girls responsibilities within the club, allowing them to feel capable and part of a group.




Becoming clear with the girls what parts of their life they wish to work upon, through questions and group discussions.





Music
The girls are invited to bring their own music which will be used for dance, movement and performance



Incorporating Movement and Dance into the class as a means of
·
Creating further physical health




Creating a healthy relationship and kind acceptance of ones body and thus increasing personal self esteem




Creative Expression




Exploring movement as a vechcial of letting go of built up energy and emotions




Having fun and enjoying your self




Working through fear and the notion of `I CAN`T DO'



How to manage weight and like your body in a healthy way:
This is a constant theme which many girls and young women today have a hard time finding a healthy pathway to. It is a topic which can lead to some very unhealthy attitudes to a person`s body, image and food. The club will approach this topic with a strengths based approach using healthy eating and weight management as an on-going theme. Ideas include:
Bringing the girls attention to how media alters women`s body image through altering the photographic images of women. Then looking at what the girls think is a healthy body.




Designing & setting up a personal health care plan which can be followed through the weeks.




How to make healthy interesting food choices
Awareness of healthy food to support a person`s body and mind:

Presenting the girls with healthy eating options when they come to the club ie. A fruit platter, some healthy snacks, natural juice and water .

Designing what constitutes a healthy school lunch and creating some healthy school lunch recipies to be printed out and taken home.

Sharing with the girls some healthy recipes which the girls contribute to dinner in their family at home.

Enhancing and developing personal image, grooming and style:
This is a fun aspect for the girls and helps with personal self esteem and creativity. Some ideas surrounding this are:

Inviting a hairstylist into help the girls work with their natural features and what type of hairstyle would suit them.




Invite a makeup artist in to help the girls understand how to apply make-up in an enhancing natural way. Some small makeup kits to take awy would be great here.




Invite a fashion designer to come and talk about how to dress yourself with style taking into account different body shapes and styles. Also ideas to but clothes on a limited budget






Have a private fashion show with the girls who have put together a outfit after the talk with the fashion designer.



Healthy, honest communication and listening within a group
This subject will be addressed at every session, with a group check-in and check-out. Clear protocol and attention will be given to respect, listening and speaking. The group talks will be confidential and boundaries placed around what information shared can be taken elsewhere. This will educate the girls through experience about healthy pathways to communication. Some ideas around this topic are:
Introduction of a talking object , so that when we are in a circle only the person with the object can talk and the other listen.




Being made aware through the time we are together if the talk is positive to ourselves and each other or negative and consciously speaking in a way which supports each other.






Each week every person been given an opportunity to share what was hard and great for them that week in a confidential, non-judgemental, supportive atmosphere
Managing internal Feelings and Healthy Expression
Various emotions and feelings will be addressed as they arise and we will look at healthy ways of working with such emotions as, Anger, Grief, Fear, Feeling Lost.
Identifing dreams, goals and visions for the future:
Giving some attention to the development and clarification of the girls individual goals and dreams for the future, with ideas such as:






Manifestation board, which involves cutting out pictures from magizens about what you are grateful for and what you are wanting to create for yourself in the future. These are then shared with the group and can be taken home




Identifying tangible steps that the girls can take to creating their identified goals and supporting them to do so both within and outside club hours




Having a journal which the girls can take home and add to, helping create and expand ideas and vision

s
Developing creative potential, using various forms of mediums including, developing the skills to put forth a creative project to the community supported by various forms of media & marketing:
This project is designed more for a holiday programme idea.
This takes the form of having an on-going creative project such as creating a piece of wearable art and putting on a show for the community. This project would cover elements & develop skills of design, creation, presentation, marketing, project management, environmental awareness, media documentation & group co-operation. As the girls capabilities in various areas grow we are also helping the girls improve their self-esteem.

Using video and camera to document the girls and how they look to help create positive body image and self-esteem.




Inviting the girls to create a movie or documentary surrounding issues which are pertinent to them as a group which can then be offered for viewing for the community.




Using the projector to view the footage that the girls take and also to view movies and documentaries which have healthy role models which can then be discussed within the group. Also using the project to share the projects with the community through event evening which the girls can put on.
Identifying your place within the community and what gifts the group has to offer to add to the communities well-being:
This subject will be addressed within the projects of the club such as goals and dreams, the wearable art fashion show, as well as other community projects which may arise
Increasing awareness of our impact on the environment and having an on-going project which adds to the health of the surrounding physical environment:
This subject will also be addressed within some projects and group work throughout various club sessions. Attention will be drawn to environmental consideration within the various subjects. I envisage a specific community environmental project which the girls partake in. I believe that will be developed by the girls involved in the club.
Further discovering, utilising & enjoying the natural environment through adventure.
Potential ideas

Advocating and doing small track walks around the area.

Please if you have any questions or ideas surrounding the course please contact Tanette