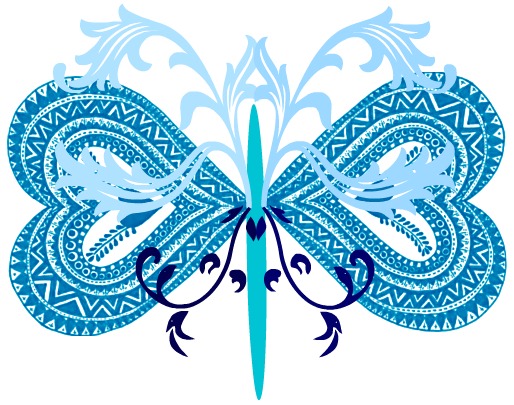 Personal Coaching
with Tanette Hickey
(Dg Mgmt; Dip Counselling; Dip Social Services; Dip Life coaching)

If you are a Man or Woman wanting 'One To One' support to make lasting change surrounding a `life Issue' that you are currently experiencing & would like support, tools and techniques to move forward Tanette offers you the opportunity of working with her

privately

within a six week programme
'Clarity & Change' 6 Week Personal Coaching Programme
This Personal Coaching with Tanette is for if you are ready to.....
Find clarity regarding a situation which is presenting itself to you at this time in your life, so you can move forward

Learn methods to find some peace of mind from stress, fear, stuckness, overwhelm, anxiety, depression etc

Identify & change limiting beliefs that may be holding you back from creating the life you desire

Commit to yourself & take supported step by step action to create your desired outcomes


Reviews From Past Clients

"I was searching for guidance, healing, and a greater connection. I was stuck in the past, I also carried a lot of guilt, self loathing and I had no sense of purpose or direction. Tanette entered my life. With her gifts of wisdom, knowledge words of expression, strong intuition, she connected with me, she gently guided me and even walked with me through tough transformation. She taught me to recognise my tricky mind, to meditate and to become connected with myself and to experience spiritual growth. Tanette's gentleness, non-judgmental manner and strong connection and intuition helped me to achieve my goals, taught me to move forward and shed what I no longer needed so that I can see the lakes and mountains not just one or two stones." 2017 Client
"Tanette was able to extract the essence of what I was seeking to express through my creative venture. From there we were able to find ways together to support these ideas into a reality. At times the path changed a little and there were bumps along the road which were skilfully managed and she kept me going through the challenging bits.
It is an ongoing process for me, however, I now have a good springboard from which to launch and with Tanette's help most importantly a clear vision.
An added extra bought to the coaching is a wonderful perspective on life and a rich wisdom that I really enjoyed." 2017 Client
"I loved my transformational sessions with Tanette.
Her style is very kind and gentle, yet she is also not afraid to pin me to the wall!
Her deep intuition tells her when I am fudging or hiding something and she won't let me away with it – in a very gentle and positive way.
A very honest and real experience.
The result?
Greater connectedness, a more pure sense of purpose and more joy in life!
Truly a transformational adventure!!" 2017 Client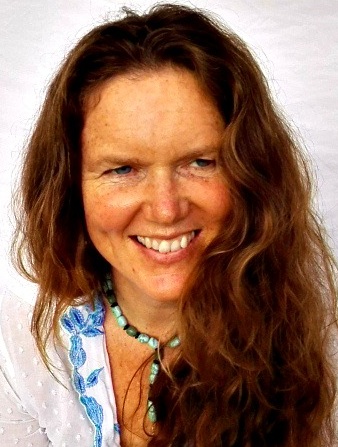 Tanette Hickey
(Degree Parks and Recreation Management; Diploma of Life Coaching; Diploma of Counselling; Diploma Social Services)
Hello my name is Tanette Hickey and here I offer you the opportunity to meet with me in a One to One basis either 'in person' or 'online' to help you gather the support you require to find clarity, peace of mind and direction that you are currently seeking. My qualifications include, Counselling, Social Services & Life Coaching which I have been offering professionally in various forms for the last 10 years.
The support I offer is orientated to moving through current life challenges & placing emphasis on your own unique blueprint & strengths and your innate strength to move through obstacles & create a fulfilling life.

'Clarity & Change'
Personal 6 Week Programme

Via Phone, Skype
or In-Person

Application & Investment
Tanette is committed to you finding the solutions you require at this time, that is why the 'Clarity & Transformational Personal 6 Week Programme' is held by application only.
Step 1. The first step is to fill out a short on-line application for a Complimentary 40 Minute `Discovery Call' with Tanette. The call helps her identify if she has the skills to support you with what you are needing from the programme and gives you time to ask questions & to see if Tanette is a right 'fit' for you.
(If for any reason either party decides over the call the programme is not a `fīt' for any reason, there is no obligation for anything further. No questions asked)
Step 2. If on the phone call both agree the `Clarity & Transformational Programme' is right for you Tanette will share your options for completing your investment during the phone call)
This Programme offers you the Clarity, Tools and Steps to
make lasting changes
within your life and move in a direction that supports your greater well-being.
Are You Wanting

Clarity surrounding a certain `Life Isuue'

Solution & Strength Based Support To move Forward In A Positive Direction
Support, tools & techniques to create long term changes for yourself

Are You Experiencing Some Of The Following...

Life issues which are sabotaging your overall well-being

Feeling out of balance experiencing possibly stress, overwhelm, anxiety, depression, stuck-ness
Ready to create a pathway that leads you to towards 'what you do want' rather than 'what you dont want'
Feeling ready to begin to take 'step by step action to create the change you desire
Programme Schedule

40 Minutes Complementary Discovery Call withTanette held over the telephone

6 x 90 Minute Personal Sessions with Tanette

40 Minute follow up session (To be undertaken within a month of Programme completion)
Location
These Sessions are either held 'In Person with Tanette @ the Tiny Temple For Well-being located in Wanaka. Aotearoa. New Zealand
or
From The comfort of your own home anywhere in the world , meeting On-Line via Telephone or Skype
Request For An Application Form