A PLATFORM FOR POSSIBILITIES

WELL-BEING, BUSINESS & CREATIVE SUPPORT
FOR SMALL WELLNESS BUSINESS OWNERS & CREATORS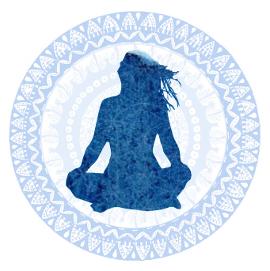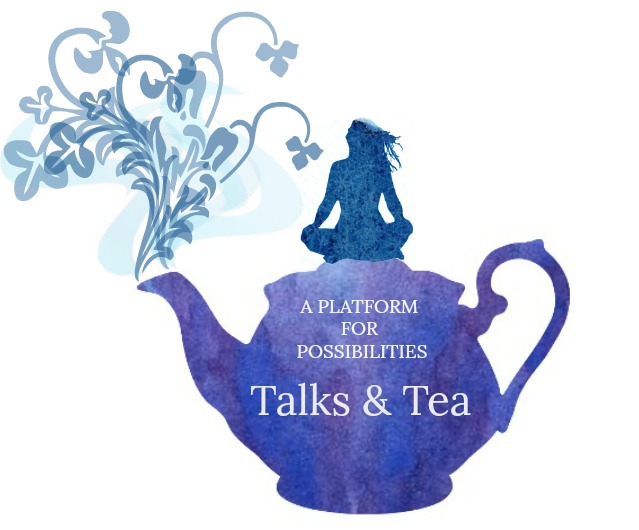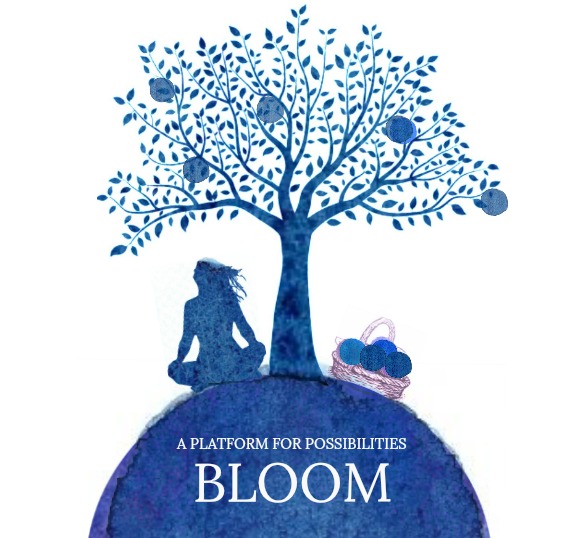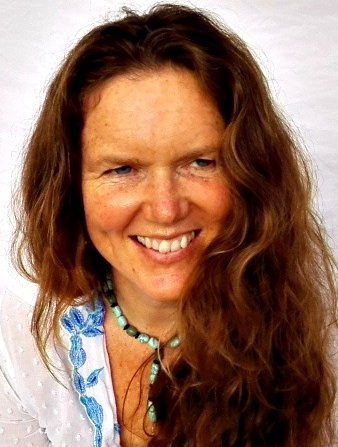 Hi, Tanette here wanting to Welcome you to
`A PLATFORM FOR POSSIBILITIES'
This is a seperate platform to The Tiny Temple For Well-Being and has been set up for heart based
entrepreneurs
, business owners and creators to support them to bring their message, vision, services and
products
into the world.
For more information about Tanette including, Qualifications, Professional Experience etc
please
click here
This platform is based upon the following feminine principals of inclusiveness, abundance & creativity and is built upon the following understandings:
Business can be created with heart based personal

integrity & alignment



You can have a business that supports you financially without

compromising

yourself, the planet or your values



There is space for your business within your

chosen

community



Your business can be successful financially without depleting other businesses or needing to be in competition
As Creators, Entrepreneurs & Business Owners we can support each other and thrive within the same industries and community
What Is A Heart-Based Entrepreneur, Creator, Business Owner ..?
A great question and one that is currently being unraveled, answered, defined and articulated at this time in history. In other words I don`t think there is a definitive answer at the moment to what this is, but the qualities of bringing A HEART -BASED, FEMININE APPROACH TO BUSINESS in this case include:
Wanting to contribute to the world in a way that is inline with your personal integrity and ethics
The importance of having personal meaning within your business so it becomes a contribution to a greater whole
Needing the journey to be as important in its well-being as the outcome
Allowing the element of creativity and personal uniqueness to flourish
Wanting to have your contributions affect the community, environment and greater whole in a positive way

Bring the feminine (not female) elements of integrity, inclusiveness, equality, abundance, creativity and greater well-being both into the process and outcomes of business and contributions

Working out successful models which allow a heart-based business to be successful and sustainable financially without compromising integrity
To feel supported, abundant, healthy & meaningful while growing and offering your contribution
This Platform Offers:
A place for individual support both personally and strategically within business & creativity

Organised Gatherings & Workshops to support ourselves individually with information, strategies and business support

Organised Gatherings & Workshops to support each other with our collective knowledge

A place to have much needed conversations regarding our experiences, needs & insights both individually as creators and as a collective living on this planet at this time.

Please note that these gatherings and workshops are orientated to bringing the feminine aspects into business. If you are attracted to this information and platform regardless of your gender you are welcome to participate.
PLEASE SCROLL DOWN TO SEE WHAT 'A PLATFORM OF POSSIBILITIES' CAN OFFER YOU
and I look forward to meeting with you soon
Tanette
A PLATFORM FOR POSSIBILITIES
INDIVIDUAL SMALL BUSINESS SUPPORT
Wanaka ~ Aotearoa ~ New Zealand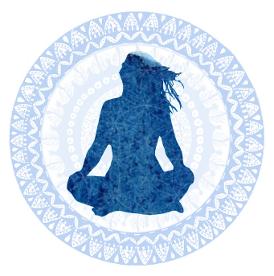 90 min & 2 hour Small Business Support Sessions
These sessions have been created by Tanette in response to a large number of women who have approached her wanting support to offer their ideas and contributions of wellness and creativity into their communities. These women have gathered the wisdom and knowledge to contribute essential products and services into our communities but are having a hard time combining their feminine intuition and knowledge into the more masculine orientated business model.
In response to this Tanette has created the following sessions with the intention of supporting you to find the confidence and strategies to thrive within a successful heart based business.
Tanette provides individual support for small businesses & entrepreneurs focusing particularly with women in the wellness industry, offering guidance and ideas based upon her own experience including:
Personal Alignment Within Business
Clarity of Vision
Brain storming
Clarity of Direction
Next Step Action
Branding
Business Advice
Marketing Strategies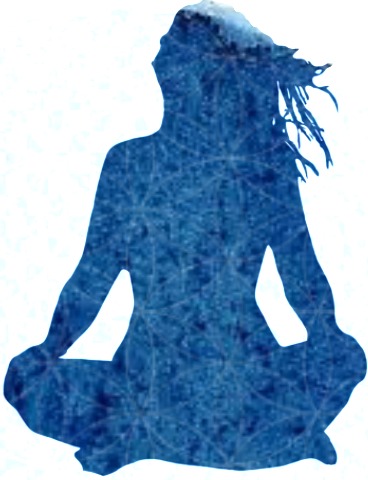 A PLATFORM FOR POSSIBILITIES

Small Business Support Sessions

1 x 90 Min $130.00


1 x 2 Hour $187.00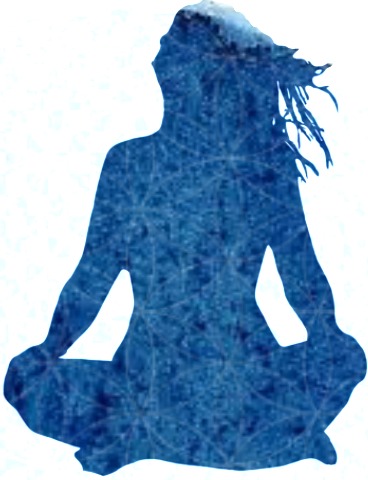 A PLATFORM FOR POSSIBILITIES

Small Business Support Sessions

3 x 90 Min $345
SAVE $45

3 x 2 Hour $516
SAVE $45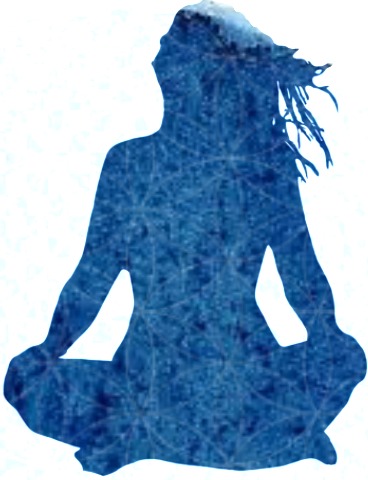 A PLATFORM FOR POSSIBILITIES
Small Business Support Sessions
A PLATFORM FOR POSSIBILITIES
TALKS & TEA
Wanaka ~ Aotearoa ~ New Zealand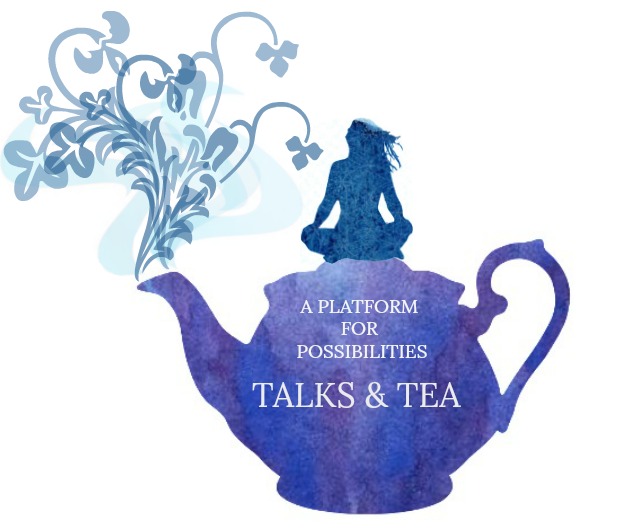 Beginning Feb 2019
A Monthly 2 hour GATHERING
The Intention of Talks & Tea is to offer a time every month for Heart Based; Entrepreneurs, Small Business Owners & Creators to come together to learn and share information to help grow their vision, business & contribution

Details:
This gathering runs Feb-Nov 2019 and dates will be sent out in the new year

Each gathering will have a pre-

chosen

subject which will focus upon an aspect of creating and operating a heart based business



The first hour of the gathering an invited guest speaker will share specialised information pertaining to an aspect of promoting your business, projects or creations

The second hour will be an open discussion sharing knowledge and information in alignment with the days subject

To receive the dates for THE TALKS & TEA GATHERING please subscribe to The Tiny Temple For Well-Being Newsletter
A PLATFORM FOR POSSIBILITIES
BLOOM
Circle/Workshop
Wanaka ~ Aotearoa ~ New Zealand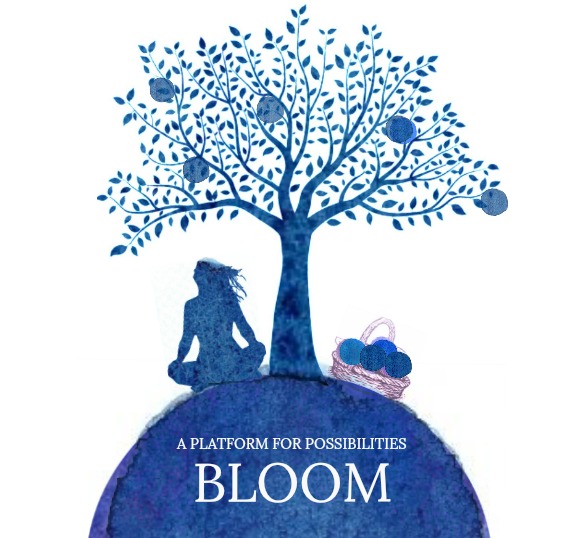 4 Hours x Once a Month x 5 Months
(currently full but open to new participants in 2019 , please scroll down to apply)
INVESTMENT $197
A CIRCLE / WORKSHOP FOR PEOLPE DRAWN TO CONTRIBUTING HEART CENTRED & WELL-BEING OFFERINGS (IDEAS, VISIONS , BUSINESSES, PROJECTS ETC)
TO THE WIDER COMMUNITY & WORLD
The Intention of the BLOOM is to offer a potent platform for `Like Minded & Like Hearted` Leaders, Entrepreneurs, Small Business Owners, Creators, Change Makers in the Wanaka/Hawea NZ community to come together in a Monthly Mindfulness & Mastermind Workshop.
This Circle / Workshop will offer a structured time for 4 hours every 4 weeks giving you the opportunity to align with your vision & pour your attention & time into your 'Offering'
(Idea, Vision, Business Project etc). Encouraging you to stay
Aligned, Clear, Committed & Supported as well as encouraging momentum to build.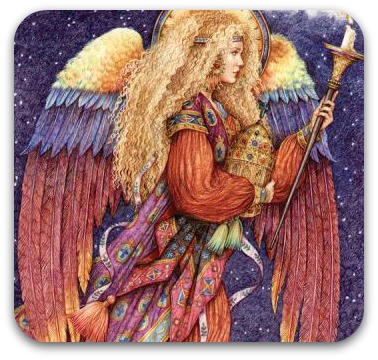 BLOOM IS AN INVITATION FOR YOU TO BE PART OF & CREATE, SOMETHING THAT IS GREATER THAN YOURSELF. TO COME TOGETHER TO BE SUPPORTED & SUPPORT OTHERS TO CONTRIBUTE GIFTS AND PLANT SEEDS OF WELL-BEING, GOODNESS & JOY INTO OUR COMMUNITY & WORLD
Prerequisites for the BLOOM Mindfulness & Mastermind Circle / Workshop
You have a Vision (small business, an idea, project etc.) that you are wanting to bring into a reality.
You are interested in your Vision having an aspect of contributing to the greater well-being of the community, world, earth etc
*Please note this is a non-religious group & all religious and non religious orientations are welcome
This BLOOM Mindfulness & Mastermind Circle / Workshop is for you if :
You have an Offering (vision, gift, idea, project, small business, message) that you are wanting to share with the community &/or world
Your Offering is based upon an inner desire to enhance well-being, creativity, joy &/or health for others & the Earth
You have yet to put your Offering out to the world but are ready to take action steps
You have already put your Offering out to the world but would enjoy some external support to stay aligned, focused & action orientated
You would like to continually access, clarify and stay aligned with your idea
Become aware and move through sabotaging beliefs that are holding you and your offering back
You would like to continually take aligned actioned steps to creating your idea
You would like to connect & share with a group of like minded/hearted creators on a monthly basis
Benefits include:
Taking time to align with your idea and vision
Conscious directed time to nourish and grow your Offering

Continual clarity & alignment with your vision
Support to take ongoing steps of ACTION
Accountability by the group (if wanted)
Celebrations of Successes & Victories
Support, Insights, Inspiration from others in the group
Being part of a like Minded/Spirited TRIBE
Open: Now taking Registrations for 1st 1/2 of 2019
4 hours x every 4 weeks (Includes 5 Circles / Workshops over 5 Months)
2 x Yearly Intakes
BLOOM Dates:
2nd 1/2 of 2018

Sundays 9am - 1pm
# 1/5: August 12th 2018 Winter
# 2/5: Sept 9th 2018 Spring
# 3/5: Sept 30th 2018 Spring
# 4/5: October 28th 2018 Spring
# 5/5: Nov 25th 2018 Spring
2018 Is Now Closed For Registration

BLOOM Dates:
1st 1/2 of 2019

# 1/5: Jan 20th 2019 Summer

# 2/5: Feb 17th 2019 Summer
# 3/5: March 17th 2019 Autumn
# 4/5: April 14th 2019 Autumn
# 5/5: May 12th 2019 Autumn
(These dates may be subject to
2019 Open For Registration Now
BLOOM Dates:

2nd 1/2 of 2019

# 1/5: Aug 11th 2019 Winter
# 2/5: Sept 8th 2019 Spring
# 3/5: Oct 6th 2019 Spring
# 4/5: Nov 3rd 2019 Spring
# 5/5: Dec1st 2019 Summer
(These dates may be subject to change)
2019 Open For Registration Now
Payment To be made in full upon Registration via Internet Banking
Group Numbers
Group numbers are limited to approx. 12 people
If you miss out on this group you will be added to the top of the waiting list for the next course and any payment you have made will be reimbursed
until the next course begins
Payment
Payment can be made by Internet
Banking
Bank Details:
Tanette Hickey
02-0576-0052444-000
I would be grateful if the full payment can be made upon registration. If however that is not financially possible for you at this time there is the opportunity, if needed to set up a payment plan weekly, if you would like to request this please indicate on the form below and you will be emailed through details. Please understand that once you register, the full amount needs to be paid regardless of if you turn up to each class or not.

Scholarship
If you do not currently have the funds to attend one of these Offerings but would really like to be a part of one, The Tiny Temple For Well-being has a Scholarship programme running, currently offering one free scholarship per class.
If you are feeling `super abundant` and would like to sponsor another person to partake in a six week Course please indicate in the registration form below and..... Many Thanks on behalf of another !!
Venue:

The Tiny Temple for Well-being,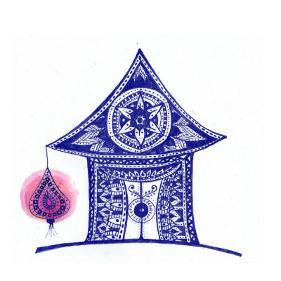 Registration Form

To register your interest BLOOM 2019 Workshop/Circle please fill in and submit the registration form below